Captured Clips
You must be a member and have the latest QUICKTIME to view these clips. You MUST have at the very least Windows 2000 or Windows XP to view these clips. These clips are in PERFECT working order and play fine. If YOU have a problem viewing or downloading them it is NOT a problem with our clips, it is a problem on your computer.
MORE CLIPS ON PAGE 2->
Joey Struggles
Max Hogtied
Bradley Gets Gagged
Zane Chairtied
Bekim Tickled
Brody Gets Spanked
Cain Returns
Dylan Footworshipped
Bare Blake
Introducing Seamus
Hunter & Troy
Leo Jerks-Off
Ben Chairtied
Zeke Gets Gagged
Naked Sam
Joey Gets Gagged
Bekim Sock-Stripped & Gagged
Bekim Footworshipped
Bradley Bare
Zane Struggles
Brent Hogtied
Lee Gets Spanked
Max Tickled
Connor Hogtied
Cum On Silas
Dylan Hogtied
Blake Humiliated
Naked David
Ziptied Ben
Christmas Hogtie
Bruno and James
Businessman Joey
Hunter Tickled by Troy
Sam Gets Spanked
Zeke Struggles
Fraternal Foot Domination
Naked Leo
Zane Struggles
Connor Gets Gagged
Cum On Rico
Max Hogtied
Ben Tickled
Ben Footwworshipped
Ken Gets Spanked
Dressed-Up Dylan
Blake Hogtied
Happy Thanksgiving!
Joey's BIG Gag
Sam Tickled
Sam Footworshipped
Taz Naked & Tied
Bekim Hogtied
Jack Struggles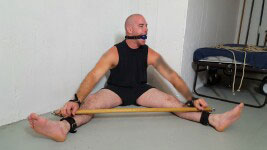 Brendan Cums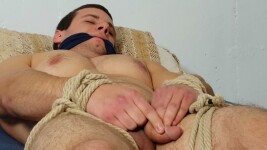 Harry Tickled
Harry Footworshipped
Michael Tormented
Leo Spanked
Hunter & Troy
Connor Hogtied
MORE CLIPS ON PAGE 2->


Site Contents ©1998-2018 Struggling Artist Media Co.
---